I found this tattle-tale (more like "rant") filed under "Places I'm Not Taking Amber Anymore...On a plane...". This was written in angst last summer (2012) after I had taken all 3 kiddos (by myself-Hubs had to join us later) on a flight to the east coast. Since it's just been sitting there, I figured I may as well put it to some good use, and who doesn't love a good tattle on Tattler Thursday??
I am SOOOOOOOOOOOOOOOOOOOOO not taking Amber on a plane. Ever. Again.
Apparently she's developed a sensitivity to motion (which seemed to come out of nowhere-it didn't seem to affect her until she was about 18 months old), which means we have to administer anti-nausea meds prior to long trips or air travel. This isn't too big of an issue, unless she makes it one.
This time, I tried to be a "good mommy" and instead of forcing Amber to chew or swallow Nauzene tablets after she stopped liking the taste, I found some liquid anti-nausea meds-cherry flavored. Every kid likes taking liquid medicine, right?? Wrong. She refuses. It's become such a huge battle, that I tried diluting it with juice. According to the directions, that's a no-no, and we discovered why the hard way-it loses its effectiveness...oops...
Prior to our trip to DIA (takes us 3 hrs to drive to the airport), she took her meds without too much conflict. It was her airport behavior that frazzled me. To save $$, we only took carry-ons (and 1 personal item-crammed as much as we could get away with).
The plan?? Josiah & Amber had backpacks and one drag-along suitcase. I had an over-the-shoulder bag and a drag-along. And a stroller with the littlest. Yeeeeeeeeeesssss..... A flawless plan with no flaws.
Amber's "specifically-designed-for-kids" drag-along seemed to be giving her problems. And her backpack was too heavy. Yeah, okay. By the time we reached the floor where our gate was located, I was dragging two suitcases (Josiah's was a bit big for him-my fault because his smaller one was packed in another bag), carrying two over-the-shoulder bags (thankfully Amber's had a strap) and lugging her backpack. Josiah carried his backpack w/no prob and pushed Malachi (who thinks a stroller *must* move every second he's in it). Amber still whined.
On the airplane, it took all the kids about an hour before they fell asleep. When Amber woke, she started crying. Why? I don't know...I don't even know if she knows....but I tried shushing her as best as I could so she wouldn't wake anyone else up during the 3 & 1/2 hour flight (including the 1yo in my lap). My efforts were futile. Eventually, we landed...and somehow made it off the plane and to the pick-up area with Amber not dragging anything, and Josiah & I carrying/pushing everything (Did I mention we also brought along car seats? Yeah....)
(A year later we took another East Coast trip to see the fam, and we did let Amber come with us. She was almost five, and way more of a trooper. )
Now on to the blog hop! Happy hopping!!!


Hiya Snappers! Welcome back to the 23rd week of the Tattler Thursday Blog and Social Network Hop!


It's time to tattle and hop!
It's a share your crazy, gross, hilarious, in-the-trenches
parenthood stories,
or any tattle that you may want to share with us
, that has
nothing to do with kids, kind of blog hop! We love funny stories and we want to
hear yours! You don't have to have kids to participate!
Just
leave a comment
with your story, post not required! So
think of your funniest, wackiest or favorite stories, leave a comment with your story/tattle, follow your Hostesses
and Co-Hostesses, visit and discover other blogs, and have fun!
Remember the easiest way to get a follow back is to
like/follow other pages and leave a comment! So hop around, tell your friends
and share, share, share! This is a hop designed for you to have fun and share!
Happy Tattling!
Tweet about the Blog Hop HERE!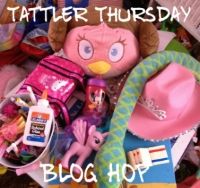 This week's featured blogger is Confessions of a (Not-so-) Super Mom! She describes her blog as: "A not-so-prolific blog about whatever I feel like, regarding my not-so-super and totally self-deprecating parenting." You should go check out her blog and give her some lovin'!

To be picked as next week's featured blogger of the week, and to be eligible for October's Tattler's Studio featured post on W3G, all about you and your blog, simply comment on one of the three Hostesses blogs with a funny, silly, gross, scary, wacky, or crazy kid story!
The Rules are:

1-

Follow Your

Host and Co-Hostesses
2-

Grab the button

and display it on your blog or hop page/section
3-

Leave a comment

with a funny, wacky, or gross story/tattle
*Be Sure to
Hop
over to other blogs and visit/network and share the Hop
*Have fun Hopping! (and come back next week!)
---
Your Hostesses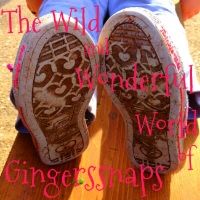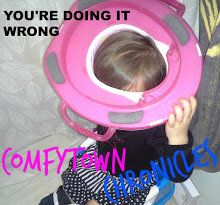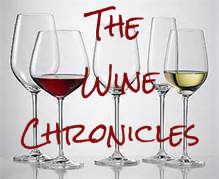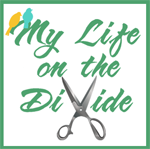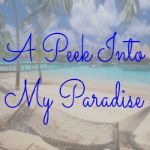 ---