Welcome to Tattler Thursday!!! Today's story is a double-tattle. I'm tattling on our 6yo, and myself!! Why?? Well, really, it's the Tooth Fairy's fault. Uh-huh.
See, if it wasn't for the whimsical fairy who breaks & enters into folks houses to steal pieces of a human's anatomy, children wouldn't be so excited about losing teeth. But they are. And they typically anticipate a visit from this magical creature (seriously. how can they not be scared of a stranger sneaking into their room in the middle of the night & huddling over them all stalker-like, listening to their slow breaths??) and form of payment. I believe that in the adult world, selling human body parts is illegal. When will someone come & arrest the Tooth Fairy??
Anyways, Josiah had lost his first tooth a few months ago. The creepy chick in a tutu visited. Then a few weeks ago, he lost tooth #2 when he bit a kid's leg. So as not to encourage this type of behavior, he was informed that the Tooth Fairy would not be visiting for that tooth. And then I told him that if he pulled out the super-duper-loose tooth (the one that just came out?? not super-duper-loose!) that the Tooth Fairy would visit. And this child who fears pain and the unknown did it!
And when the children asked questions about the mythical fairy.... I explained that us parents were actually the Tooth Fairy. That being said ( I know! I know! But....we try to not lie to the kids.), the kiddos were still extremely excited about the magical night-time stalker coming for a visit. And she did. And Josiah received a Sacagawea dollar for his efforts.
About a week or so later, tooth #4 fell out during lunch. Ewwww. And so I placed the tooth "somewhere safe" until we could put it under his pillow. And then we forgot about it. And then I found it 3 days later. And so I put it in "a safe place" again. And now I can't find it, but no one's questioned it, so....I'm safe for now!!!
Enjoy hopping, everyone!!!
Hiya Snappers! Welcome back to the 19th week of the Tattler Thursday Blog and Social Network Hop!
It's time to tattle and hop!
It's a share your crazy, gross, hilarious, in-the-trenches parenthood stories, kind of blog hop! We
love
funny kid stories and we want to hear yours!
Just
leave a comment
with your story, post not required! So think of your funniest, wackiest or favorite kid stories, leave a comment with your story/tattle, follow your Hostesses and Co-Hostesses, visit and discover other blogs, and have fun!
Remember the easiest way to get a follow back is to like/follow other pages and leave a comment! So hop around, tell your friends and share, share, share! This is a hop designed for you to have fun and share! Happy Tattling!

Tweet about the Blog Hop HERE!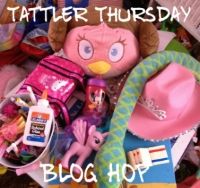 This week's featured blogger is
One Blunt Mom
! To use her own words, she is a "
Mom, wife, crafter, political ranter, current event follower, equal
rights believer, pro-choice advocate, strong proponent of the belief
that people should worry about themselves, and general non-taker of any
crap."
To be picked as next week's featured blogger of the week, and to be eligible for September's Tattler's Studio featured post on W3G, all about you and your blog, simply comment on one of the three Hostesses blogs with a funny, silly, gross, scary, wacky, or crazy kid story!
The Rules are:

1-

Follow Your

Host and Co-Hostesses
2-

Grab the button

and display it on your blog or hop page/section
3-

Leave a comment

with a funny, wacky, or gross kid story/tattle
*Be Sure to
Hop
over to other blogs and visit/network and share the Hop
*Have fun Hopping! (and come back next week!)
---
Your Hostesses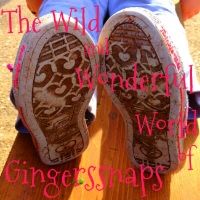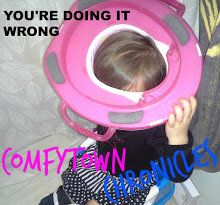 ---
***If you are interested in co-hosting the blog hop or would like more information, you can reach us at
tattlerthursday@gmail.com
***