This week I have the chance to co-host the awesome Tattler Thursday!
I'm really god at tattling, and here's my tattling tale...
I've never been a big believer in the "terrible twos" (in fact, most of Josiah's early years were "terrible" lol). I believe that children go through phases and throw temper tantrums here & there and eventually (with creative control techniques and patience) stop having as many fits.
This time, though, Malachi has convinced me that some children do indeed go through a "terrible two's" stage. He has been tossing tantrums left and right-so much that I think he might be the next Mike Tyson in training!
Malachi's tantrums started out as amusing-when he was about one, he would lay down on his back and throw a trantrum-only since he was on his back, he looked like a poor, helpless turtle with his flailing legs (apparently toddlers *do not* have an instruction manual for these types of things)
The one he tossed down the other day was no different. Well, I guess it kind of was. His tantrums have evolved from "the turtle" to a standing up tantrum. It can be pretty amusing, because the poor kid looks like he just can't figure out the proper way to thrrow a tantrum.
Like most toddlers, when he gets into this mood, his anger gets the best of him, and he tends to scream, cray and once in a while, throw things. Like his almost-full cup of milk. But like I said, he's only two and has yet to master the art of throwing a tantrum, let alone the techniue of proper throwing.
In his rage, he tossed his open cup to the ground. Now, if you and I take a cup and throw it on the ground, we'll most likely aim it sideways (try it!). This kid threw it straight down. I laughed. Sure, milk went all over the floor, but a nice volume remained in the cup as the cup stayed upright on the carpet. As I was throwing my head back, laughing at his lack of coordination (did I mention I was exhausted) I looked up and saw spots on the ceiling. Milk spots. The kid got milk on my ceiling!!! Who spills liquids on their ceiling?? Who cleans their ceiling?? Who can reach their ceiling??
This is when Mommy broke down. HOW am I going to clean milk off the ceiling?? So I tossed the kid a rag and the spray bottle (it's a completely safe natural cleaner that he loves using) and told him to clean it. AND figure out how to get milk off the ceiling. THAT was his problem now.
Okay, friends! What's *your* Tattler-Thursday tale?? Link up!

Hiya Snappers! Welcome back for week #7 of the Tattler Thursday Blog Hop! It's time to tattle and hop! It's a share your crazy, gross, hilarious, in-the-trenches parenthood stories, kind of blog hop! I
love
funny kid stories and I want to hear yours! Just
leave a comment
with your story, post not required! So think of your funniest, wackiest or favorite kid stories, leave a comment with your story/tattle, follow your Host and Co-Hostesses, visit and discover other blogs, and have fun!
Remember the easiest way to get a follow back is to like/follow other pages and leave a comment! So hop around, tell your friends and share, share, share! This is a hop designed for you to have fun and share! Happy Tattling!
Please, Please, Please follow your host and co-hostesses! We do this for free, and fun, so don't be a bloghole and not follow!
Also looking for future Co-Hosts
(no cost associated and it's super easy just ask! Also a great way to gain new followers and make new bloggie friends)! Send me an email @
gingerssnaps32@gmail.com
if your interested! Thanks guys and dolls! Muah! Wink!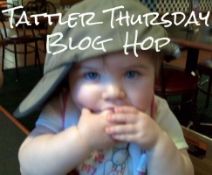 Tweet
about the Blog Hop HERE!
The Rules are:
1-
Follow Your
Host and Co-Hostess
2-
Grab the button
and display it on your blog or hop page/section
3-
Leave a comment
with a funny, wacky, or gross kid story/tattle
Be Sure to
Hop
over to other blogs and visit/network and share the Hop
Have fun Hopping!
(and come back next week!)
Hostess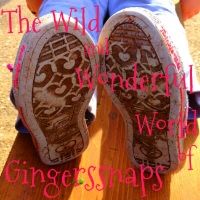 Thanks to this weeks co-hostesses, Miss Cristyl, Miss Joy, and Miss Michelle ! Be sure to hop by their pages and give them some lovin'! Love these little gals!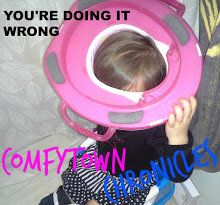 Co-Hostess
********************************************************************
Looking for bloggers to Co-Host the Hop! Sign up to Co-Host! Email
gingerssnaps32@gmail.com
!
Image by
FontMeme